Virgin Media unveils biggest ever broadband boost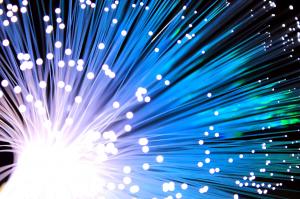 Virgin Media has unleashed its largest ever broadband upgrade, with millions more customers now able to access downstream speeds of up to 1Gbps.
One of the country's leading broadband suppliers, Virgin Media has revealed that it has implemented its Gig1 service to three million homes across London and Northern Ireland, which will deliver broadband speeds up to 17 times faster than the national average, at up to 1,104Mbps.
According to the firm, the hyperfast gigabit connection will allow 4K films and other very large files and videos to be downloaded almost instantaneously, even when multiple devices are connected at the same time.
The new connection was first launched in September 2019 and is already available in a number of cities including Southampton, Manchester, Reading, Birmingham, Coventry, Edinburgh, Liverpool, Leeds, Bradford and Glasgow.
The Internet Service Provider (ISP) has stated that it has currently reached 6.8 million properties and is on track to have more than 15 million homes connected to its new Gig1 speeds by the end of next year.
Commenting on the announcement, Lutz Schüler, Chief Executive Officer at Virgin Media, said that the need for hyperfast connectivity in the home and in business has never been more apparent. She added that the high-speed connection will also prove vital for powering the economy as we strive to recover from the pandemic.
"The nation needs next-generation connectivity and we're delivering," he said. "Our ambitious target will see us roll-out gigabit speeds across our entire network of more than 15 million homes by the end of next year. We're on track to deliver that promise with homes in London and Northern Ireland the latest to gain access to blisteringly-fast Gig1 services."
"As our rollout continues at a speed and scale unmatched by anyone else, whatever the future holds, we're keeping our customers and the country connected to what's next."