Scottish broadband project to cover 950k premises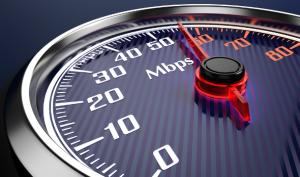 The Digital Scotland project with BT Openreach is almost at an end, and is expected to provide fibre broadband to a total of 950,000 extra premises.
Initially, the project aimed to deliver FTTC and FTTP services to hard to reach areas, which otherwise would not have been upgraded through commercial projects.
Initially the £463 million programme, which has been running for seven years, was expected to provide superfast broadband to 840,000 premises. However, it has currently covered 110,000 additional premises.
Overall the project has now seen 16,730km of fibre optic cable laid, including 400km of sub-sea cable, with 5,078 new FTTC street cabinets now live.
According to the Scottish Government, superfast broadband access in the Scottish Borders alone has increased from 21 per cent in January 2014 to almost 88 per cent.
"I'm delighted that the programme has far exceeded its expected delivery target at the outset of and has gone on to provide better broadband technology to more than 950,000 homes and businesses all over Scotland - an amazing achievement," said Paul Wheelhouse, Minister for Connectivity.
"Having fast and reliable internet is absolutely vital to communities across the country. As we emerge from lockdown, it helps businesses stay connected with customers and colleagues, as well as helping families to stay in touch, learn, work, play and shop – over 65% of people who have fibre available to them have already signed up to receive services and that is more than double the take up that had been modelled."
Robert Thorburn, Openreach's Partnership director for Scotland, added that the new connectivity has been "invaluable" during lockdown, particularly for rural communities. He added: "There's more to do – and the success of our Digital Scotland partnership gives the nation a far-reaching fibre platform to build on for the next stage of the journey."