One million Scottish homes reached by FTTC broadband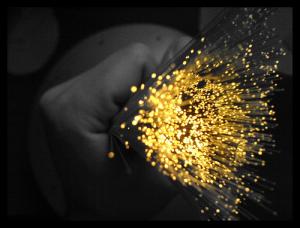 Paul Wheelhouse, Scotland's Minister for Energy, Connectivity and the Islands, has unveiled the 5,000th green cabinet providing fibre broadband across Scotland - a landmark event that has resulted in almost one million Scottish homes being reached by broadband.
The extensive network of street cabinets has been installed as part of the Digital Scotland Superfast Broadband programme, which has helped provide broadband to 936,000 homes so far and is expected to continue growing until 2020.
Each cabinet is serving a varied number of homes, with the furthest south in Drummore, Dumfries and Galloway connecting 275, while the furthest north in North Roe on Shetland serves just 17 houses. However, some such as the one in Langside in Glasgow, serves more than 900 houses.
In total, engineers from Openreach have had to use more than 13,000km of cable to link the 5,000 cabinets to the core fibre network and the homes they serve, which is the equivalent of around 25 per cent of the road network that covers Scotland. However, the most recent cabinet is expected to be among the last as the service now targets the more remote homes across the country.
Commenting on the deployment of the broadband, Wheelhouse said: "The deployment of more than 5,000 street cabinets shows the extent and scale of this nation-wide engineering programme.
"In the five years that it's been operational, more than 936,000 homes and business have been reached across Scotland. Hundreds of small towns and communities, just like Borthwickbrae, have seen the boost which fibre broadband brings and the benefits it generates for businesses, community groups, organisations, and individuals.
"Digital technology is at the forefront of today's society. Superfast broadband can help transform businesses by enabling them to stay connected with customers and colleagues. It has a positive impact, where fast, reliable connections enable everyone to learn, work, play and shop, all in the comfort of their own home."

(Image: Kainet)