Full coverage of 10Mbps broadband in South Norfolk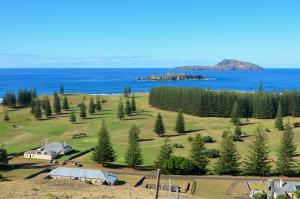 According to the South Norfolk Council, the rural region has been the first in the East Anglia district to fully achieve a broadband coverage of 10Mbps or more.
South Norfolk has said it is the first area where every home and business can install an internet connection with a minimum download speed of 10Mbps, but on the condition that every sign up is a wireless one.
Presently, the state-sponsored project Better Broadband for Norfolk (BBfN) in partnership with Openreach (BT) has plans to ensure that 91 per cent of South Norfolk can access superfast broadband speeds of 24Mbps+ by March 2020, and 95 per cent of Norfolk in entirety in the same time. Current plans are designed on FTTC hybrid fibre technologies.
Furthermore, those missing out on the benefits of the BBfN programme will be supported by the Universal Service Obligation (USO) – a Government and Ofcom initiative – to warrant all areas, including rural ones, to have access to broadband speeds of 10Mpbs+.
In 2017, the South Norfolk Council partnered with InTouch Systems to cater to digitally disadvantaged regions by deploying 10Mbps wireless broadband connections. Work has been underway, and with 33 transmitters now, most areas are achieving speeds as high as 30Mbps, with 10Mbps being the minimum.
Deputy leader of South Norfolk Council, Michael Edney, said: "Once again we are leading the way in making sure that all of our residents and businesses have access to decent broadband speeds. Working with InTouch Systems we are providing access to wireless internet for homes and businesses who have not been able to benefit from the work done by Better Broadband for Norfolk.
"The Council will not directly benefit from our investment, but we are doing it, because it's the right thing to do for our residents. A decent broadband service is essential in nearly every aspect of our modern lives – shopping, homework, video streaming, social networks and so much more. The previous broadband speeds left some residents and businesses feeling excluded and frustrated making it vitally important that we did something to help – and now we have."