WannaCry attack: CIOs don't see security as priority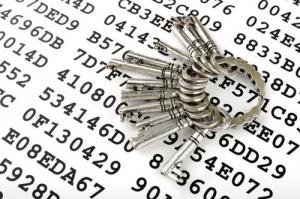 Less than half of chief information officers (CIOs) see investment in cyber security as a priority, new research suggests.
Coming on the back of the global cyber attack that wreaked havoc on organisations all over the world, including the UK's NHS, new data from attendees of the Network Group Events' Digital Transformation Network, just 44 per cent of CIOs saw security as an investment priority.
What's more, the research shows that more than half of CIOs do not plan to invest in security even as they continue to digitise their operations.
When asked about their investment priorities, information officers said they more likely to focus on the cloud than security, with 73 per cent planning to spend money on cloud tools over the next 12 months.
Boosting mobile presence is also a key objective, with 61 per cent saying they would invest in this area. 59 per cent said they would harness customer data through business intelligence and analytics.
Jake Summerfield, managing director at the Network Group Events, said: "Whilst digital brings opportunities to create a competitive advantage or target a different audience to seize a greater market share, it also creates challenges that experts will need to address.
"With cyber-attacks on the rise it is particularly concerning to see less than half of IT experts planning to invest in security.
"The move to digital creates a range of security threats that CIOs must address, and it is vital that they work closely with their information security colleagues to ensure that the digitisation of their business does not leave them open to a potentially catastrophic attack."
Researchers think the global ransomware attack may be linked to Lazarus Group, a North Korean cyber crime gang. Symantec and Kaspersky have both said that code in the WannaCry attack is similar to that used in a 2015 attack perpetrated by the group.