UK forensic firm hit by cyberattack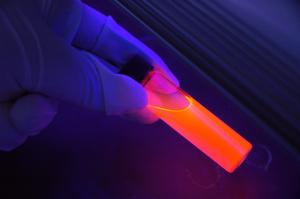 UK police have temporarily suspended its work with one of the country's largest private forensic companies after it emerged that it was hit by a cyberattack.
The National Police Chiefs' Council (NPCC) enacted an emergency response to the breach, which took place on either 1 or 2 June 2019, by temporarily halting all work with Eurofins Forensic Service.
Eurofins Forensic Services is a private business which conducts DNA testing, firearms assessment, toxicology analysis and computer forensics to support police forces throughout the country. The company claimed the ransomware attack led to delays in testing, which consequently has impacted a number of court proceedings.
As a result of the attack, the work will be distributed to other forensic providers with high-priority cases receiving immediate attention; senior officers, however, have ensured that new services will not be swarmed with submissions.
Chief Constable James Vaughan, the NPCC's lead for forensics, said: "Our priority is to minimise the impact on the criminal justice system.
"It is too early to fully quantify the impact, but we are working at pace with partners to understand and mitigate the risks."
A spokesperson for the Crown Prosecution Service (CPS) stated that although was an ongoing police investigation, there was presently "no evidence to suggest that previous convictions were unsafe.
"The CPS is assessing current cases to identify any impact of criminal trials as a result of this attack, and will ensure all necessary action is taken to allow them to proceed fairly."
Prior to the attack, Eurofins was responsible for over 50 per cent of the UK market in terms of testing and forensic analysis, handling over 70,000 cases every year in the UK.
The company also provides a range of services to those in the agricultural and pharmaceutical industries, but it is unknown if the hack has impacted those services.
This particular attack is the latest to impact the police forces' forensic screening capabilities since the closure of the government-owned Forensic Science Service in 2012.