Retailers spending more on security and cloud but warier of risk, finds study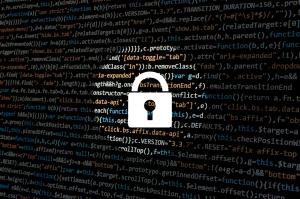 The vast majority of US retailers – some 88 per cent – consider themselves 'vulnerable' to data threats, with a further 37 per cent stating they are 'very' or 'extremely' vulnerable, according to a report from a data security firm.
The report also found that as adoption of cloud and SaaS products continues to rise, so too do concerns about their security. Two-thirds of retailers surveyed claimed to be 'very' or 'extremely' concerned about cloud service providers facing security breaches.
Some 43 per cent of retailers have experienced a data breach in the past year, Thales reports, with a third of these reporting more than one incident. This is despite the fact that increased regulation and high-profile data breaches have led to a heightened awareness of data privacy and sovereignty issues, with 72 per cent of respondents claiming that they were affected.
Though retail companies will use big data to gain greater insights into their customers' behaviour or to personalise the service they offer, they run a far greater risk of losing valuable customer information in the event of a mishap. Corporate reputation and long-standing relationships are also at risk.
Perhaps in response to this threat, nearly three-quarters of Thales' respondents say they expect to increase IT security spending in the next 12 months, with several citing new legislation – such as the EU's General Data Protection Regulation (GDPR) – as a driving factor.
The GDPR will extend the scope of the EU's data protection laws to include all foreign companies that process data belonging to EU residents, with hefty penalties of up to 4 per cent of a firm's worldwide turnover at stake.
Peter Galvin, vice president of strategy at Thales, said that the data threat landscape is "increasingly complicated".
He added: "Our world, which now includes the cloud, big data, the IoT and Docker, calls for robust IT security strategies that protect data in all its forms, at rest, in motion and in use. "