Researchers: TV streaming websites are rife with malware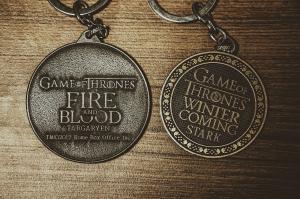 In light of the new and final Game of Thrones season being released, hundreds of thousands of internet users have taken to trawling the internet for free video streaming websites to watch the latest episodes without having to pay for viewing.
According to security researchers, however, these platforms are often rife with harmful malware and potential threats for data breaches.
Currently in the UK, the latest season of Game of Thrones will be available to watch on NowTV and Sky Atlantic for a subscription membership cost; this has led those wanting to watch the show for free to turn to illicit streaming websites.
The team at Check Point Research, a provider of cybersecurity intelligence, has outlined the potential threats.
A spokesperson said: "Fans would find these malicious sites by looking up 'Game of Thrones streams' on Google and other search engines.
"The links may also appear in emails, banner ads on websites and social media ads. Instead of streaming the episode, the links typically download malware to the user's device. Other links are intended to coerce users into providing personal information that may be used for future targeted phishing or scam campaigns."
The Check Point researchers identified a total of 42 websites with malicious software.
In other instances, fans have been targeted by hackers posing as official merchandise sellers, who have dishonestly collected credit card details from users looking to make a purchase. In addition to this, scams in the form of "drive-by-downloads" and cryptojacking are also incredibly prominent.
Threat intelligence analyst at EclecticIQ cybersecurity firm, Joseph Woodruff, said: "As people take comfort in catching up with the latest episode of Game of Thrones, it is important to remember that pirate streaming sites are illegal by nature and are often riddled with malicious software.
"In cases like the latest series of Game of Thrones, criminals can use illegal streaming sites to roll out entire campaigns to target the show's fans. Social engineering is key here. The criminals rely on the emotions built by the show's cliff-hangers and the general feeling of missing out.
"This can go so far that users will be asked to enter personal data like phone numbers and credit card information in order to be able to access a stream. In order to stay out of trouble, sites like these should be avoided under any circumstances, even if it means missing the latest episode."