'Majority of businesses' have suffered security breaches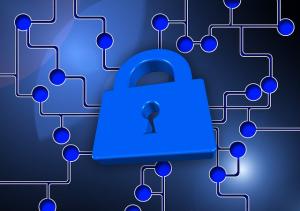 Half of UK companies have suffered a cyber security breach or attack in the past 12 months, increasing to two thirds when referring to medium and large businesses only, according to new government data.
A study entitled the 'Cyber Security Breaches Survey 2017' revealed that almost seven out of 10 companies have noticed some sort of breach in their firm, with those holding personal data the most likely to be targeted.
According to the study, fraudulent emails were the most common type of cyber attack, followed by viruses, spyware and malware. The data revealed that a further quarter faced temporary loss of files, with one fifth suffering from systems corruption.
Additional issues facing firms included the loss of third party systems that are crucial to their operation and having their website attacked, with 1 in 10 experiencing each in the past year.
As a result of these complications, the research revealed that three in five companies have sought out information and advice from experts on the cyber security threats their business is facing.
Commenting on the results of the figures, Ciaran Martin, CEO of the National Cyber Security Centre, said: "Most successful cyber-attacks are not that sophisticated, but can cause serious commercial damage. By getting the basic defences right, businesses of every size can protect their reputation, finances and operating capabilities."
Similar research carried out by PwC also found that 76 per cent of UK CEOs believe the cyber risks threatening their firm could cause significant damage in 2017, with 97 per cent now addressing possible breaches.
Richard Home, UK cyber security partner at PwC, added: "Most business boards now recognise that cyber security is a complex risk that requires their attention. The most successful leaders will be those who define a comprehensive, broad approach to governing cyber security."