Government pledges £21m for NHS data security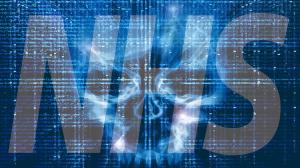 The Department of Health has published a report by the Care Quality Commission (CQC) and National Data Guardian, Dame Fiona Caldicott, that calls for NHS trusts to value data security as highly as their finances.
As a result of the report, the government has pledged to dedicate £21 million to help strengthen data security at the 27 major trauma centres located around the country.
The call comes in the wake of the WannaCry ransomware attack, which successfully exploited a number of sensitivities in Windows operating systems in order to target NHS systems, particularly those using Windows XP.
According to the Department of Health, the use of Windows XP has fallen by 13.3 per cent in NHS trusts over the past 18 months. However, the infiltration of thousands of computers during the attack has prompted the CQC and Dame Fiona to warn health secretary that cyber threats should be a greater consideration within the NHS.
Specifically, the report suggested that 60 hospitals, dental practices and GP surgeries reviewed all reveal a significant lack of understanding when it comes to cyber security issues.
Commenting on the report, Dame Fiona stated that new technology advances should make the process of protecting NHS data easier than ever if trusts begin to implement effective data security strategies.
"We will only be able to harness those opportunities if the public trusts that the health and care system is doing all it can to keep patient data secure, to meet their expectations on confidentiality and to be transparent," said Dame Fiona.
"I believe that the implementation of my recommendations will be an important step in this process and very much welcome the Government announcements today."