GCHQ issues data security warning over Windows 7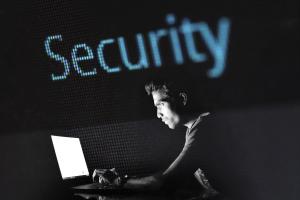 With Microsoft set to end security support for Windows 7 on Tuesday, UK national intelligence and security agency GCHQ has warned people not to conduct internet banking or use emails on devices still using the operating system.
Microsoft urged users to upgrade to Windows 10, which costs £120, after announcing last year that it would stop supporting Windows 7. However, worldwide, there are still estimated to be over 440 million people still using Windows 7.
GCHQ's National Cyber Security Centre (NCSC) has warned that devices still operating on Windows 7 will become highly vulnerable to cyber-attacks once Microsoft ceases providing security updates. One of the main threats NCSC identifies is malware, which can steal sensitive data, such as banking information, from a device.
An NCSC spokesperson said: "The NCSC would encourage people to upgrade devices currently running Windows 7, allowing them to continue receiving software updates which help protect their devices."
"We would urge those using the software after the deadline to replace unsupported devices as soon as possible, to move sensitive data to a supported device and not to use them for tasks like accessing bank and other sensitive accounts. They should also consider accessing email from a different device."
The spokesperson added that it was "crucial" for users to move on from devices using Windows 7 "as quickly as possible".
The NCSC cited Microsoft XP, which saw hackers preying on weaknesses in the system after Microsoft stopped supporting it in 2014.
Microsoft has said that it will continue to provide a further three years of security support for businesses using Windows 7 and customers who have paid for an upgraded package. Overall though, Microsoft has also warned of an increased malware risk for users still on the operating system.
The company said in a statement: "If you continue to use an unsupported version of Windows, your PC will still work, but it will become more vulnerable to security risks and viruses."