Cloud security spending 'growing fast'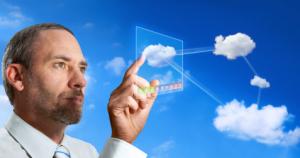 Spending on cloud-based security services saw a significant increase in the past year, according to data from Gartner.
In their latest report, Gartner revealed that their cloud-based security services will reach $5.9 billion in 2017, marking growth of 21 per cent compared to 2016. Furthermore, the figures showed that overall growth in the cloud-based security market is moving faster than the rest of the information security market, with cloud-based security alone expected to reach $9 billion by 2020.
According to the report, the main reason for the success in cloud security are small and medium-sized businesses, who are increasingly aware of the security threats they face and are now willing to protect themselves.
Ruggero Contu, research director at Gartner, suggests that the top three priorities for many of these companies are email security, web security and identity and access management. As a result, services that address these issues are showing the greatest success.
"Emerging offerings are among the fastest-growing segments and include threat intelligence enablement, cloud-based malware sandboxes, cloud-based data encryption, endpoint protection management, threat intelligence and web application firewalls," the report states.
According to Mr Contu, this result is understandable when you take into account the cloud's ease of deployment and management, as well as the flexible pricing and easy to understand features that are likely to appeal to small companies.
He added: "The ability to leverage security controls that are delivered, updated and managed through the cloud — and therefore require less time-consuming and costly implementations and maintenance activities — is of significant value to enterprises."