Security products power UK's £3.8bn outsourced IT industry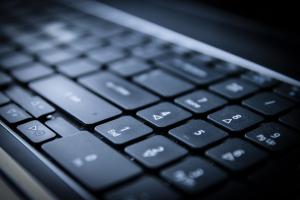 The private sector's appetite for outsourcing their IT is showing no signs of slowing, after the sector delivered its strongest ever half-year performance between January and June 2017, a new report has disclosed.
According to the Avarto UK Quarterly Outsourcing Index, contract values across outsourced IT services in the UK swelled by 68 per cent in the first six months of the year, accounting for £3.8 billion of all the outsourcing deals placed in the country, which totalled £5.2 billion.
During the same six-month period in 2016, IT deals amounted to £1.2 billion, equating to an 86 per cent increase year-on-year.
According to the Avarto's research, which was carried out with industry analyst NelsonHall, the financial services sector accounted for 62 per cent of total outsourced IT spending this year, compared to just 5 per cent in the same period last year.
The report suggests that network infrastructure, security architecture and cloud computing were the IT services driving this enormous increase, largely thanks to increased demand in the wake of several high-profile security failings.
Patrick Quinn, CEO of Arvato Financial Solutions UK & Ireland, said: "Strengthening security and data protection are top of the agenda for the sector and businesses are increasingly turning to partners to deliver resilient infrastructure and architecture in the wake of high profile cyber-attacks and to prepare for the new data privacy legislation."
The report notes that the first half of 2017 has shown the strongest half-year performance for the outsourcing market since the first half of 2012, fuelled in no small part by the private sector and – more specifically – the financial services industry.
Its authors point out that the outsourcing market is alive and buoyant despite current economic uncertainty in the UK caused by Brexit and other factors.