Public Cloud services spending to hit $266bn by 2021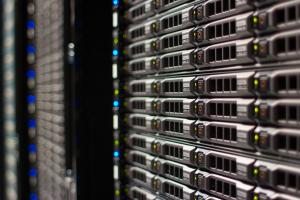 Up to $266 billion (£204 billion) will be spent worldwide on cloud services and infrastructure in 2021, according to a new report from IDC, with the US driving more than 60 per cent of these revenues.
The report also finds that Software as a Service (SaaS) will continue to be the dominant cloud computing type, accounting for two thirds of all public cloud spending in 2017 and predicted to make up 60 per cent in 2021.
Applications purchases will drive this uptick in SaaS spending, predicts IDC, which will make up more than half of all public cloud expenditure through to 2019. CRM and ERM systems are anticipated to account for the large proportion of this increase, in turn.
Businesses with more than 1,000 employees account for over half of public cloud spending, with most of these resources dedicated towards new projects in sectors like sales and customer service.
Those in the US are predicted to spend a total $163 billion in 2021, with Western Europe and Asia-Pacific (excluding Japan) the second and third highest-spending regions with $52 billion and $25 billion of expenditure respectively. Along with Latin America, the Asia-Pacific region is also expected to have the quickest uptake in spending over the forecast period.
In Europe, increased spending in largest market Germany, Italy and Sweden will lead the public cloud market to more than double in value in the next five years. Industries including utilities, discrete manufacturing, insurance and professional services are identified as those likely to drive this growth locally.
Internationally, however, professional services, banking, and telecommunications are "the three fastest growing industries worldwide over the forecast period," said Eileen Smith, IDC's program director, Customer Insights and Analysis.
IDC's research is based on analysis carried out by more than 1,100 analysts worldwide.