Mobile-only ila Bank launches on AWS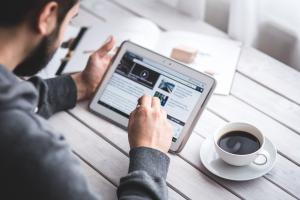 Bahrain-based Bank ABC specialises in providing financial services to retail and wholesale clients. Having launched 40 years ago, the bank has had to adapt over the years to meet the changing needs of consumers.
Recently, Bank ABC spotted an opportunity to offer a mobile-only service in order to simplify its services. Known as ila Bank, the new service allows customers to sign up for a mobile-based virtual debit card in a matter of minutes. The bank also provides customers with support via and artificial-intelligence based digital assistant.
In order to bring ila Bank to the market rapidly and efficiency, Bank ABC chose to become the first digital business at the company to be built with a cloud-first strategy. With this in mind, along with, the importance of security, the executives at the bank chose to use Amazon Web Services (AWS) to launch their new business.
With the help of AWS, the bank was able to easily comply with the regulations of the Central Bank of Bahrain for cloud-based banking. In addition, AWS made it each for the firm to deploy a core banking system for ila, as well as a payment and API management system.
According to Dr. Yousif Almas, group chief innovation officer at Bank ABC, the cloud helped to accelerate digital innovation, providing a significant advantage to the team a ila and allowing them to be more efficient when releasing new features.
"ila Bank has seen tremendous success in Bahrain since its launch in November 2019," added Sael Al Waary, deputy group chief executive officer of Bank ABC. "This is just the beginning of our journey, and as we gather more insights from our customers, ila will evolve to respond to their emerging needs and aspirations. With AWS, we have the scalable environment that facilitates agility and the continuous addition of innovative services that support transformation across different geographies and business lines."