Microsoft signs Cloud Computing Pact with Walgreens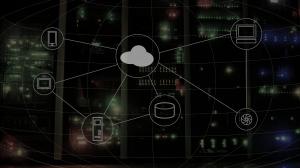 Moving into the healthcare sphere, Microsoft has announced a strategic partnership with Walgreens Boots Alliance.
A seven-year deal, the pharmacy chain will use the innovative cloud computing software from Microsoft, with further plans to migrate over Walgreens' complete information technology infrastructure.
Microsoft is set to provide more than 380,000 of Walgreens' employees with Windows 10, Office 365 productivity software and other tools.
Microsoft Chief Executive, Satya Nadella, said: "Improving health outcomes while lowering the cost of care is a complex challenge that requires broad collaboration and strong partnership between the health care and tech industries.
"Together with Walgreens Boots Alliance, we aim to deliver on this promise by putting people at the centre of their health and wellness, combining the power of the Azure cloud and AI technology and Microsoft 365 with Walgreens Boots Alliance's deep expertise and commitment to helping communities around the world lead healthier and happier lives."
Both firms will also work together to establish joint innovation centres in key markets and undertake research and development.
Walgreens plans to pilot up to 12 digital health corners inside its stores, aimed at merchandising and sale of nominated health care related hardware and devices.
In recent months, Microsoft has been actively seeking out major customers and signing them up for cloud computing and artificial intelligence partnerships. And in the last six months, the giant corporation has completed deals with grocery-store chain Kroger (KR), retailer Walmart (WMT) and fashion retailer Gap (GPS).
The partnership with Walgreens is aimed at providing a personalised health care experience from preventive self-care to chronic disease management.
Stefano Pessina, executive vice chairman and chief executive officer of WBA, said: "Our strategic partnership with Microsoft demonstrates our strong commitment to creating integrated, next-generation, digitally enabled health care delivery solutions for our customers, transforming our stores into modern neighbourhood health destinations and expanding customer offerings."