Majority of banking projects 'in the cloud' by 2020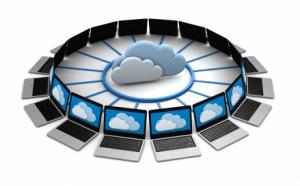 Cloud computing projects are set to become commonplace in the finance sector in the coming years as banks reveal they will start entrusting core systems to public cloud providers, according to an industry expert.
According to John Schlesinger, chief architect at banking software producer Temenos, the majority of new core banking projects launched by the end of the decade will be based in the cloud.
Speaking to Computerworld UK at the Temenos Community Forum, Schlesinger suggested that it is a case of "when not if" banks begin to adopt cloud technology, adding that Temenos itself has already made headway with a number of regulated micro-finance banks that are using its software as a service platform.
Schlesinger added that, while adoption is currently only one per cent greater than the previous year, this is expected to grow rapidly in the near future. "We believe that by 2020, which will be after PSD2 and after Instant SEPA, that the trickle will become a tsunami," he said.
A number of financial service businesses have already begun upgrading their operations to the cloud, with newly launched OakNorth becoming one of the first UK bank's to run its core banking systems in the cloud last year. Metro Bank has also migrated its core infrastructure, moving to a private cloud managed by Rackspace.
According to Schlesinger, the approach is particularly beneficial for smaller banks, helping to lower their infrastructure costs and removing one of the largest barriers to entry in the market.
"What cloud does is make everything cheaper. The on-premise story dramatically would lose out to the cloud story, given the economics of manufacturing of machines," Schlesinger added.
"A new initiative today like Atom Bank or Starling Bank may not be in the cloud, but by 2020 it would be," he added.