IT spending to hit $3.5 trillion this year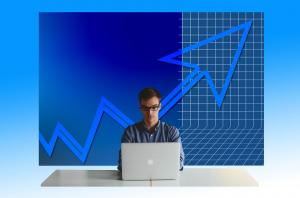 Worldwide IT spending is set to reach $3.5 trillion in 2017, an increase of 2.4 per cent compared to last year, according to analyst group Gartner.
The organisation suggests this rise is partly due to new opportunities for the sale of digital transformation solutions, which is driving spending as customers begin to demand more from cloud suppliers and other IT services.
However, the recent report has suggested that resellers have to make sure they keep up with the changing demands from their customers in order to meet their requirements.
According to Gartner, worldwide IT spending is expected to increase by 2.4 per cent this year, which has increased from the 1.4 per cent forecast made by the organisation in the first quarter.
"Digital business is having a profound effect on the way business is done and how it is supported," said John-David Lovelock, vice president and distinguished analyst at Gartner. "The impact of digital business is giving rise to new categories; for example, the convergence of "software plus services plus intellectual property."
These new forecasts have been revealed in the wake of findings from 451 Research, which found that IT suppliers now need to deliver more services to their customers in order to meet growing cloud demand.
The research company suggested that there should be a move towards the development of more than the standard services, such as cloud packages or more advanced offerings.
Commenting on the results of the study, Rory Duncan, research director for managed services and hosting at 451 Research, said: "There is an appetite for a wider range of bundled offerings from the managed service sector including systems integrators, VARs and others with service delivery experience."