IT infrastructure costs predicted to top $40 billion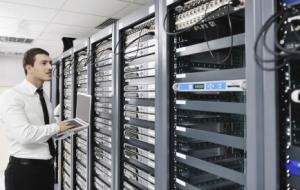 Spending on IT infrastructure for cloud computing is expected to exceed spending for traditional employment by 2020, with global cloud costs likely to reach $40 billion this year and to top non-cloud services by 2020.
According to IDC, the portion of infrastructure budgets spent on public cloud services is expected to be the fastest growing area of spending in 2017, surpassing spending on equipment investment for private cloud and traditional non-cloud set ups.
The analyst firm added that total spending on IT infrastructure products for use in a cloud environment will increase by 12.4 per cent year on year in 2017 to $40 billion. Around 61 per cent of this spending will be covered by public cloud services, which are growing 13.8 per cent each year.
However, it isn't just public cloud that's growing in popularity. Private cloud spending on infrastructure is also an increasingly important part of modern business plans, with spending increasing by 11.9 per cent each year, while on-premises private cloud spending is expected to grow by 9.6 per cent in 2017 alone.
Conversely, non-cloud IT infrastructure is seeing a significant drop in spending, falling by 4.6 per cent on 2017 from 62.6 per cent. This is expected to continue, IDC has stated, with non-cloud product spending to decrease to 48.6 per cent by 2020.
According to Natalya Yezhkova, research director of Enterprise Storage at IDC, much of the increase in spending is down to the shift in working processes in modern businesses.
"Enterprise adoption of hybrid and multi-cloud IT strategies and the proliferation of cloud-native applications and areas such as the Internet of Things (IoT), which embrace a cloud-first approach to supporting IT resources, will fuel further increases in end-user spending on services-based IT," she said.
"In turn, this move will be reflected in a shift of the overall spending on IT infrastructure from on-premises to off-premises deployments and from traditional IT to cloud IT."