Easee uses AWS to manage rapid growth and focus on European expansion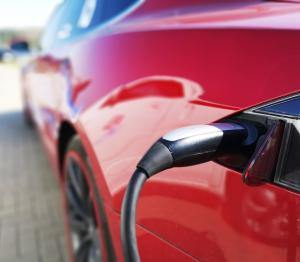 Easee, a firm that designs and produces smart electric vehicle charging robots, has rapidly grown over the past couple of years. The company now has hundreds of thousands of devices connected to its system with an extra 4,500 chargers being added every week, each one transmitting multiple messages per hour.
After Easee's system went down in December 2020 and left customers unable to charge their cars, the firm realised that its current system could no longer keep up and turned to Amazon Web Services (AWS) to help it build a scalable, stable solution and to make sure that it was giving the best possible service to its many customers.
"Our device connectivity issues have been resolved using AWS. We're now seeing far more positive comments about our EV chargers in online forums," said Martin Langeland, Easee's chief marketing officer. "Our vision is to shape the future of electricity, so it's essential for our customers to remain happy. It is absolutely the foundation for our future growth."
The Norway-based company offers two models, one for home users and one for business users, and was able to run its old system at the same time as transitioning to AWS, which meant a seamless experience for its customers.
The migration of devices to AWS took just six weeks and the first job was to focus on its data-connectivity issue. The company used AWS IoT Core to handle its real-time messaging data.
"Thanks to AWS managed services, we keep a firm eye on our main mission," said Arne Eirik Nielsen, team lead for cloud at Easee. "We have confidence that our system is now robust enough to support future growth."
The company is now concentrating on expanding into Europe and developing key markets in countries such as Germany, the Netherlands and the UK. AWS has allowed Easee the time to do this.
"We have much tighter control over our platform, thanks to AWS, giving us the time to refine our overall system to limit bottlenecks and meet growth targets," said Nielsen. "We are adding 4,500 new devices a week now, and we want to grow the total number to 5 million in the next 3 years."