Cloud computing spending reaches record-breaking level in 2019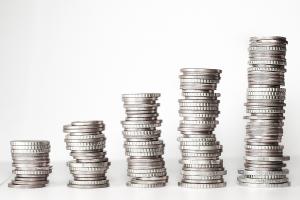 Worldwide spending on cloud computing infrastructure was up by 37 per cent in 2019, reaching a record-breaking total of $107 billion.
According to data gathered by Canalys, Amazon Web services accounted for a third of the global spend, with its customers spending $34.6 billion. Meanwhile, Microsoft accounted for 17 per cent of cloud spending thanks to a customer spend of $18.1 billion and Google Cloud took third place with a total spend of $6.2 billion.
Based on these statistics, Canalys has suggested that many industries appear to be increasing the amount they spend on infrastructure as a service (IaaS) as they continue to digitize. In addition, companies were found to be spending more on investments in servers, storage and other cloud-based services.
Canalys has also predicted that the rise in demand for cloud services will continue for the next five years, with total cloud infrastructure spending expected to hit $284 billion by 2024.
Commenting on the data, Canalys chief analyst Alastair Edwards suggested that cloud computing is now key to the success of modern businesses, many of which are beginning to become technology providers despite being outside the 'tech space'.
"Organisations across all industries, from financial services to healthcare, are transitioning to being technology providers," he said. "Many are using a combination of multi-clouds and hybrid IT models, recognising the strengths of each cloud service provider and the different compute operating environments needed for specific types of workloads."
Edwards also suggested that the data highlighted the role that channel partners will play in the future of cloud computing within business: "The role of channel partners will become more important, as cloud use increases, in terms of defining application strategies, integration into business processes, optimizing user experiences, governance and compliance, as well as securing data and workloads."