Cloud computing skill demand 'continues to rise'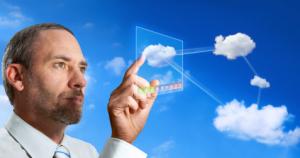 The number of cloud engineering roles has increased by 18 per cent in the past year, with roles for senior cloud engineers rising by 34 per cent, according to data from UK jobs site IT Jobs Watch.
Recent statistics revealed by the site also show that businesses are rapidly altering their demand for skills as they attempt to cope with increasing cloud adoption across their own companies and those of their clients, partners or suppliers.
Specifically, the data showed that the skills needed for successful cloud migration, cloud management and cyber security have all seen an increase in demand across a wide range of sectors as companies' IT departments attempt to keep up with advancing approaches to cloud technology.
Cloud migration skills were found to be of particular interest to businesses, with vacancies requiring proficient skills in Microsoft Azure increasing by 62 per cent. Similarly, roles requiring proficiency in Google Cloud Platform have also seen a growth in demand of 116 per cent in the same time frame.
According to Ian Florey, solutions engineering manager at Akamai UK, Cloud Deliver Platform, the pay figures suggest a stressful time for IT departments, but they do bode well for current IT professionals and students hoping to become IT contractors in the future.
He commented: "The demand for increasingly complex and specific cloud skills is a sign that the UK is moving beyond simply adopting the cloud, to embracing the benefits it can provide."
He added: "It's crucial we nurture the talents of the UK's students now, to combat concerns that the UK is facing a skills deficit, and ensure we have the skills available to manage and innovate these technologies in the future."