Cloud computing industry gender pay gap revealed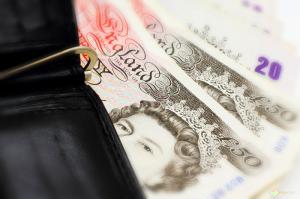 Although average salaries for key cloud computing jobs have grown to reach over $100,000 (£78,000) there is a significant discrepancy between what men and women are paid, according to a new survey.
An analysis of the highest paying cloud computing jobs in 2017 by salary comparison service Payscale found that there is a noticeable gender pay divide across different categories.
A measure of median hourly rates sees women earning $21.82 while men take home $53.64, more than double. Men generally earn larger bonuses, too, at $12,325 rather than the female average of $9,745.
Commissions also tended to be lower for women: where they might expect to receive $15,000 for successful sales, men will be rewarded with $35,250 - more than double - on average.
Elsewhere in the survey, Payscale investigated which cloud computing roles brought the best pay cheques with them. Enterprise architects received the highest average salaries ($138,051), followed by senior solutions architects ($132,092) and solutions architects ($122,593).
The survey also identified the firms paying the best wages to cloud computing workers. The best average salary can be found at AT&T, where pay ranges from $115,268 to $248,323, while the top median salary is paid at General Electric ($204,878).
Behind these come Oracle ($80,267 - $207,875), IBM ($77,419 - $174,918) and Amazon ($93,756 - $164,457).
The best bonuses, on the other hand, are paid out by open source company Red Hat, which gave top-performing employees an extra $24,000 on average. The firm's average salary stands at only $117,447, though this is higher than Google's of $115,630.
Payscale's software and team analysed a data set that includes 55 million job profiles across 365 industries. In their cloud computing survey, more than 1,000 individuals responded.