90% of businesses move virtual workloads to the cloud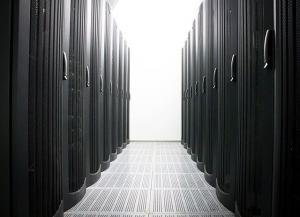 Nine in ten companies are aiming to migrate their workloads to the cloud by 2018, according to a new survey, citing its lower costs and other technological advances.
According to data compiled in the Druva 2017 VMware, 90 per cent of firms want to replace their data center infrastructure with cloud services, with a majority – 47 per cent – picking Amazon Webservices as their destination.
Many of those surveyed – a sample of 450 IT pros from multiple industries who run VMware systems - aired concerns about security when it comes to choosing new services.
Disaster recovery was cited as a critical driver for cloud migration by 82 per cent, showing that despite initial scepticism about the service, IT professionals are beginning to understand how robust cloud security has become.
Workload mobility and archival automation were strong drivers, too, with many businesses looking to save money and simplify the IT infrastructure needed. Some 73 per cent say the need a single control plane offered as a service, indicated increased desire for SaaS-based solutions.
With that in mind, eight in ten also believe that data recovery for virtual infrastructure is a "core need". More than half of respondents – 54 per cent – report that they want a single, central solution to protect their data, whether in hybrid or multi-cloud environments.
With regards to hybrid cloud platforms, 42 per cent of those surveyed say they will have virtual infrastructure both on-premises and in the cloud.
Dave Packer, Druva's vice president product marketing, said: "The shift toward moving virtual workloads to the cloud is not just about cost; it's an initiative that's seen as critical to IT and business needs.
"Downtime and poor application performance can be devastating to productivity, and we see an insatiable appetite by business users for a SaaS-based approach to solving seamless connectivity, access, functionality and cloud integration challenges."