Internet faults caused 15 million workers emotional stress, new study finds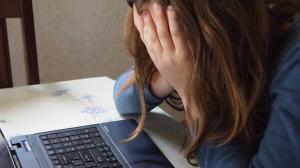 A study conducted by Beaming, a broadband ISP, found that more than 15 million workers across the UK have reacted emotionally to internet failures which have lessened their productivity at work.
Of the 500 organisations located across the country, 42 per cent admitted to experiencing "at least one major internet failure" which impacted their operations or access to key online services in 2018.
The 15 million employees claimed to have felt anger, fear, and frustration as a result of the internet downtime. Research also revealed that between a third and 50 per cent of employees within each company were negatively affected by frequent internet failures.
Conversely, some business leaders – 13 per cent of those surveyed – noted that employees were visibly more relaxed during periods of internet downtime, and 20 per cent even found that colleagues spoke to each other more during the offline times. The leaders termed these as "minor positive outcomes" which arose as a result of the broadband failures.
Managing director of Beaming, Sonia Blizzard, said: "Rock solid, reliable internet connectivity is critical for businesses now, the majority of companies simply can't manage without it. There can be no surprise that many people respond emotionally when the internet fails because it impacts directly on their productivity and ability to do their jobs.
"Our research shows that the majority of businesses suffering a disruptive internet failure find large parts of their workforce experience heightened levels of anger, impatience and worry as a result. Downtime damages productivity, it hits morale and harms the working relationships that make organisations successful.
"Communication is crucial for good collaboration, so it is interesting that a fifth of businesses found people actually spent more time talking to each other without the internet. These face-to-face conversations should be happening regularly, not just when people are forced to."