Which?: 236 UK constituencies have poor broadband and mobile coverage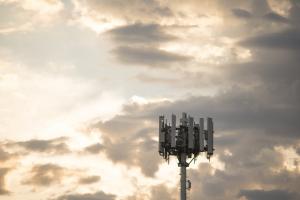 A new study from consumer group Which? has claimed that people across 236 of the UK's 650 constituency areas (around 36 per cent) have poor broadband and 4G mobile coverage.
The Which? analysis, which was based upon existing data from telecoms regulator Ofcom, found that rural Scotland and parts of Wales were the worst affected by poor coverage. 29 constituencies in Scotland suffered, amounting to around half of the country's total.
There was also found to be poor coverage in some urban areas, including York, Surrey and Southampton, while many coastal areas of the UK were also affected, including Dover, Great Yarmouth and Whitby.
Which? used the Government's Universal Service Obligation (USO) as the barometer for determining what constituted good broadband coverage – 10 Mbps download speeds and 1 Mbps upload speeds.
Meanwhile, areas in which over 1 per cent of outdoor premises did not have signal from the UK's four major mobile operators were defined as having poor mobile coverage. However, this was based upon data originally gathered in September 2018.
Caroline Normand director of advocacy at Which?, said: "For far too long, people have felt cut off and struggled to pay bills or receive important calls and messages because of poor mobile and broadband connections."
Normand added: "The next government must finally deliver the strategy needed to connect the whole of the UK with the comprehensive digital infrastructure that communities urgently need while ensuring that consumers have a choice of providers so that they can see real improvements."
On this note, Which? Included in their report a series of recommendation for the next UK government to address the issue, including producing an ambitious plan to improve digital infrastructure, setting clear connectivity targets and improving 4G mobile coverage.
"Without an overarching vision for both fixed and mobile services shared by government, Ofcom and industry, and a cohesive strategy in which roles, responsibilities and timescales are clearly defined, many people will still risk losing out on the benefits of good quality connections", Which? said.