USO gap shrinks across the UK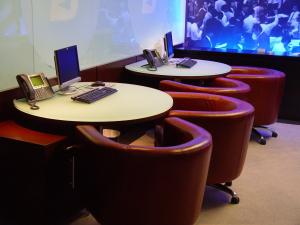 In addition to its Connected Nations report, the country's telecommunications watchdog Ofcom has released its Summer 2019 update which reveals that full-fibre 'FTTP' broadband coverage has risen by 1 per cent to 8 per cent in the last four months.
This means that the number of homes and business unable to access 10Mbps+ broadband connections has declined from 619,000 to 578,000.
Not only this, but the information presented by Ofcom stated that the number of premises in the UK with access to ultrafast broadband, meaning speeds of 300Mbps+, rose from 53 per cent to 54 per cent, whilst premises with superfast broadband speeds of 30Mbps+ stayed secure at 95 per cent.
The report stated that in total, roughly 2.5 million homes and businesses can now support FTTP connections, which is an increase of 400,000 between January and May this year.
An Openreach spokesperson said: "The full fibre build is the largest upgrade to our digital network in a generation and has the ability to unlock huge social and economic benefits. We are proud to be leading the way having reached over 1.5 homes and businesses already, but we want to go further, faster and continue to work with Ofcom and Government to ensure they create the right conditions for a nationwide rollout."
Meanwhile, the report also noted that 2 per cent of the country, equating to more than half a million homes and businesses, were impacted by having poor internet download speeds of less than 10Mbps, leaving many individuals and families unable to access basic online services.
Although this figure is 282,000 fewer than it was a year ago, Ofcom still claimed the figure was too high and has called upon the government and telecommunication firms to work towards being able to meet the Universal Service Obligation.
Elsewhere in the update, it was found that 4G mobile coverage remained steady at 66 per cent.