Ultrafast broadband to make a splash across the UK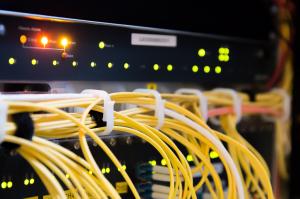 Fifty-nine new locations across the UK are set to receive BT Openreach's ultrafast broadband service, almost doubling the number of localities where this technology will be available across the country.
Only 46 locations were confirmed until the announcement this morning.
Openreach will deploy its G.fast broadband technology featuring a 330Mbps supporting hybrid fibre cable to allow homes and businesses to download standard 45-minute television episodes in 16 seconds, and two-hour-long movies in just a minute and a half.
There are already 1.5 million homes and businesses across the nation that use this technology, and a further 370,000 will benefit from the ultrafast broadband as a result of today's rollout. Openreach aims to add a further 8,000 new homes to its connection every week, and to cater to 10 million units by the end of 2025.
Managing Director of Infrastructure Delivery at BT Kim Mears said: "Britons are using their home broadband connections more than ever – consuming more than double the amount of data than they did just three years ago. A mass of new apps and services which demand higher quality broadband connections are becoming parts of our daily lives in our home and at work. That's why we're making this huge investment in upgrading the network, to make sure we stay a step ahead of that demand."
As well as offering faster broadband, implementing the G.fast connection in the home will further pave the way for future technologies like 4K live streaming, and even 8K streaming whenever it enters the UK market.
G.fast delivers two different services at 160Mbps (with 30Mbps upload), and 330Mbps (50Mbps upload) which internet service providers will advertise at slower rates due to recent regulations passed by the Advertising Standards Authority. A threshold of 100Mbps+ connectivity will be guaranteed by the service and termed as "ultrafast broadband".