Ultrafast broadband to hit Hamilton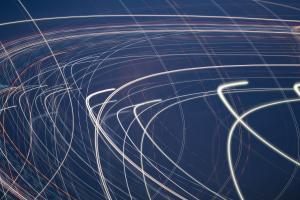 More than 30,000 homes and businesses in Hamilton are about to experience much faster downloading speeds and easier content streaming.
Part of Openreach's upgrade across a number of locations in the UK, the population of Hamilton is set to benefit from speeds of up to 330 Mbps, one of the fastest speeds available at present.
The bandwidth will be enough for a family of four to all stream ultra HD or 4K quality movies or TV all at the same time.
Councillor John Anderson, chair of the Community and Enterprise Resources Committee at South Lanarkshire Council, said: "This is great news for Hamilton and we're pleased to see Openreach once again investing in the area.
"We know how important having a fast and reliable broadband connection is, not only now but also for the future.
"With everyone doing more and more online, it's important our local infrastructure keeps pace, and this investment will help to make sure that happens."
Using the technology called Gfast, Openreach engineers will build on existing infrastructure and change the manner in which the broadband signals are transmitted and in turn provide ultrafast speeds without any need to dig up existing roads.
At present, nearly 96 per cent of homes in the area across South Lanarkshire have access to superfast speeds of 24 Mbps and above. With this ultrafast initiative from Openreach, there will be greater reliability and resilience of a broadband connection. This means faster speeds that are less likely to drop out and greater capacity of the number of devices that can be connected.
Using applications like on-demand video, virtual reality gaming and smart home technology for the residents of Hamilton will be much easier.
Openreach is the UK's largest telephone and broadband network. This rollout of its ultrafast broadband to Hamilton is only part of its overall plan to provide faster speeds for residents all over the UK.