Southampton and Glasgow have the most frustrated internet users, finds survey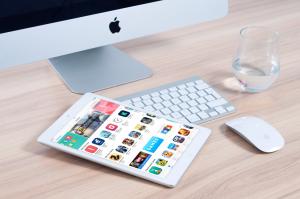 A survey conducted by Zen Internet found that broadband users in Southampton and Glasgow were the most disgruntled with the service provided by their ISPs across the UK.
The study polled 2,000 consumers in the country and found that one in five users in Southampton and 18 per cent in Glasgow were "fed up" with their broadband networks. Their primary concern was to do with the slow speed of the internet in general, with reliability being the second most pertinent issue.
Although the survey's sample size is relatively small, and is perhaps not representative of all cities in the UK, the research can be appraised from the perspective of understanding consumer demands and variation from one hub to the next.
Specifically, 77 per cent of internet users in Liverpool most desired strong internet speeds, whilst in Southampton the figure was at 75 per cent, and 73 per cent in Manchester. For those living in Nottingham (77 per cent), Plymouth (76 per cent) and Brighton (76 per cent), reliability was the main priority.
Bristol was also revealed to be the most "internet-hungry" city, having the highest number of devices connected to the internet in each household (boasting an average of six). Users in Bristol also averaged 9.9 hours spent online every day, closely followed by Sheffield at 9.8 hours, and Manchester at 9.6 hours.
Founder and chairman of Zen, Richard Tang, said: "UK consumers are too often let down by slow speeds and poor reliability – with too many providers falling short of expectations. Sluggish or unreliable internet service is damaging to both productivity and satisfaction and must be addressed urgently by the industry.
"People are spending increasing amounts of time online and having access to a speedy and reliable broadband service should be a given. But our research shows that many are still left frustrated by the quality of service provided by the industry."