Slow broadband reduces house prices by 24 per cent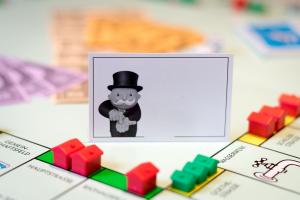 A recent study conducted by online estate agents Housesimple revealed that houses with ultra-slow speeds (less than 1Mbps) were, on average, valued at 24 per cent less than with properties in areas with fast internet connections.
The research, compiled by comparing the cost of homes on streets known for having slow broadband ISP speeds to those on neighbouring streets within the same area, found an average 24 per cent price disparity, i.e. £182,983 as opposed to the overall £240,031 price in the same postcode.
It was found that in Coppice Farm Park in St Leonards (Tring), the average property price was £211,333 which was 62 per cent lower than the district average of £556,974. Its broadband speed was a meagre 0.719Mbps.
CEO of Housesimple, Sam Mitchell, commented: "Broadband is now considered the fourth utility after water, gas and electricity, such is our reliance on a fast internet connection at home for everyday tasks such as food shopping and watching the television. And having a fiendishly slow internet connection at home can really affect the saleability of a house.
"Buyers may be reluctant to purchase on a street where broadband speeds are so slow that they can't do simple tasks such as open multiple web pages concurrently, speak to friends on social media channels and download movies, let alone work from home.
"It is often one of the first questions asked by buyers when viewing – how fast is the broadband connection? – along with the quality of the local schools and reliability of the transport links. As with any purchase, buyers need to do their due diligence. It is worth asking if the internet is slow for any reason, most sellers will be happy to explain why that is, and be able to provide the best advice on your broadband options, to ensure the best connection possible."
It is, however, important to take this information in with a pinch of salt, as the study fails to account for other factors that may impact house prices including council tax rates, the quality of house or sizes, and the safety of the areas itself.