Scotland to be boosted by superfast internet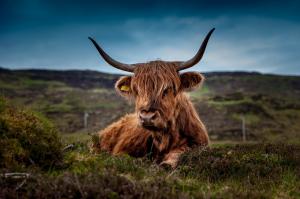 Thanks to the Digital Scotland broadband rollout, valued at £428 million, thousands of more homes and businesses across West Lothian can now upgrade to superfast internet connectivity.
The rollout will ensure that more than 900,000 premises in the region, including areas in Whitburn, will have access to speeds averaging 24Mbps or more through fibre optic lines.
Minister for transport, infrastructure and connectivity, Michael Matheson, said: "Fast and reliable internet is absolutely vital to communities across Scotland.
"It helps businesses stay connected with customers and colleagues and helps families learn, work, play and shop."
Receipt of this rollout comes in time with the news that a remote 26-mile expanse in the Highlands, particularly in the Achnasheen and Garve communities, will benefit from a connectivity boost that will bring local speeds up to 1Gbps - almost 2,000 times faster than its current rate.
The areas choose to spend its £250,000 community benefit to pay for the upgrade, which was funded by the Lochluichart Wind Farm following consultations with residents who complained about the slow internet speeds.
Jackie West from the Garve and District Broadband Group said: "We need to attract young people, new people into these communities to keep them alive. This broadband connection is for the future."
In previous years, funds have been used to pay for rural regeneration and to preserve heritage sites; however now, the mind-set is that reliable and fast broadband connectivity will contribute best to the development of the community.
Steve Jones, a community spokesperson, said: "As the online world continues to grow, the Garve and District community won't be left behind - in fact, with ultrafast broadband on our doorstep, we'll be leaping way ahead."
The efforts certainly do not stop there.
"The Scottish Government is not stopping there. Our Reaching 100 per cent programme, backed by an initial £600 million investment, plans to deliver superfast broadband access to every home and business in Scotland by the end of 2021 - the only part of the UK to do so," commented Matheson.