Progress of connectivity coverage with Openreach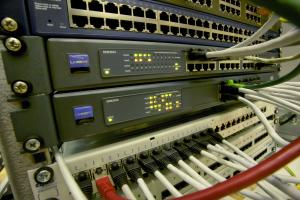 There have been a number of significant broadband developments within the Openreach network, covering Fibre-to-the-Premises (FTTP), G-fast, SOGEA, 21CN migrations and other new installation options.
Coverage of Openreach's network for FTTP is anticipated to reach 1.25 million by the end of March 2019, a sharp increase from its initial predicated 650,000 premises. The target to be reached by the end of 2020 has now expanded to 3 million premises.
Openreach's G.fast ultrafast broadband base is also expected to grow to 2 million, which will increase their target to 5.7 million by the end of 2020.
For those wishing to switch from Fibre-to-the-Cabinet lines, Openreach is making improvements to enable a smooth transition. On-time delivery is now at 90 per cent and the mean-time-to-provide is at 15 working days.
There have also been developments in the Single Order Generic Ethernet Access (SOGEA) arena, with solutions being provided to enable standalone hybrid fibre FTTC (VDSL2) or a G.fast broadband line without the need for the phone service. Although a complicated process, trials have been conducted by Openreach with SOGEA and it is anticipated that there may be a significant scope for this service by December of this year.
With the pilot programme to run for three months, the commercial SOGEA service is expected to be available from Spring of 2019.
Openreach has also been busy with improving its new installation options for FTTC, FTTP, G.fast and SOGEA. There are plans to introduce "premium" options that are additional to the existing Managed and Self-Installation avenues.
Plans are underway to rollout BT's 21st Century Network (21CN) to the whole of the UK. Powered by the Wholesale Broadband Connect platform, this technology is the foundation for modern internet connections and will replace the old 20CN services and exchanges.
It is clear that a range of improvements are being undertaken to ensure greater connectivity for the UK.