Poor home internet cost the UK £2.2 billion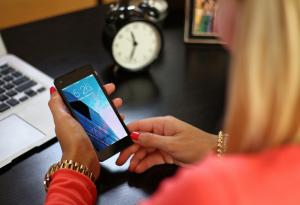 A research report from the HomeOwners Alliance and WiredScore revealed that homeowners and renters in the UK spend roughly £2.2 billion per annum in 3G or 4G mobile data fees as a result of suffering from poor internet connections whilst at home.
The study surveyed 150 residential building developers in the UK and 1,000 homeowners and renters each to find that 85 per cent encountered severe connectivity issues with their home WiFi systems, noting that they faced at least 20 service breakdowns every month.
As a result of the connectivity interruptions, it was found that WiFi users were forced to use 2.5GB of mobile data more every month in compensation.
President and EMEA managing director, William Newton, said: "Connectivity is critical to almost every aspect of our lives – social, leisure and working – with most adult internet users typically spending 24 hours online each week – almost double the time spent in 2007. The residential development community has long shouldered the important responsibility of maintaining and improving residential digital infrastructure in line with a rapid growth in consumer demand.
"Our research shows their renewed commitment to supporting 5G and full fibre connections, but it's important that the right investments are made to assure an improved in-home experience. In addition, it's also crucial that the residential market understands how to design and retrofit future-proofed properties, as well as communicate the investment to prospective homeowners or renters."
It is for this reason that 60 per cent of developers are keen to improve existing planning applications to comply with the new National Planning Policy Framework, perhaps inspired by nearly a third (28 per cent) of the polled homeowners and renters saying that they would not have moved into their properties if they were aware of the connectivity problems.
However, what the research fails to account for is the reasons for connectivity issues and how easily they could be resolved, especially if the problem lies with the router quality itself, and not having extension cables or mesh networks.