Parts of Scotland among UK's worst for broadband speeds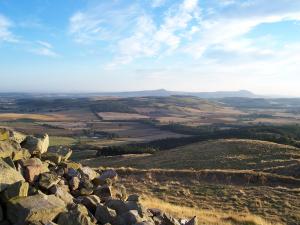 New research conducted by consumer group Which? has revealed that parts of Scotland are among Britain's worst regions for broadband speeds, along with key areas of Central London.
Which? used their broadband speed test more than 277,000 times across 2018 to put together a interactive map of broadband speeds across the country.
The findings revealed that Allerdale, Argyll & Bute, Ceredigion, Moray, the Shetland Islands and Orkney are the worst affected areas in Britain, with broadband speeds averaging around 7Mbps. Further to this, the average speed in Orkney was found to be the lowest in the country, at just 3Mbps.
Commenting on Scotland's low average speeds, Alex Neill from Which? said: "It's incredibly frustrating that so many Scots are still struggling to get a good broadband connection when so many of us rely heavily on the internet to carry out important everyday tasks.
"The Scottish Government must now press ahead with plans to provide 100 per cent of the homes in Scotland with a decent broadband connection and make sure that no-one is at a disadvantage because of where they live."
Surprisingly, the research also found that a number of suburban and urban regions are struggling to achieve the national average, including parts of the Capital such as Tower Hamlets and Westminster with average speeds of 10Mbps and 12Mbps.
Areas also falling into this range include Canterbury, parts of Derbyshire, Stroud and Tunbridge Wells, failing to achieve the country's median internet speed of 16Mbps.
The research also revealed parts of Britain are far exceeding the national average, with average speeds in some regions reaching between 27Mbps and 32Mbps. These regions include Cambridge, Newark, Nottingham, Watford and Scotland's West Dunbartonshire.
Minister for Energy, Connectivity and the Islands, Paul Wheelhouse, revealed plans for the future of broadband in Scotland, stating that the government's ambition was to make rural Scotland "one of the best connected places anywhere in Europe".