North Yorkshire to reach 97 per cent superfast broadband coverage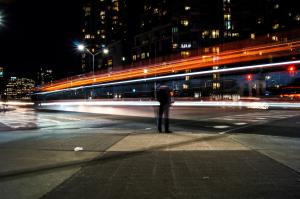 An additional £11.15 million of funding was recently secured from the Government's £75 million Rural Broadband Infrastructure Scheme (RBIS) for the Superfast North Yorkshire (SFNY) project.
The funding is expected to boost current superfast broadband coverage of 24Mbps+ from 95 per cent to 97 per cent.
The fastest connections have a download speed of at least 35Mbps while the slowest speeds are at a disappointing 7Mbps - much below the minimum speed required for a decent connection.
According to communications regulator Ofcom, a decent broadband speed is 10Mbps while superfast broadband is at least 30Mbps.
Cllr Don Mackenzie, Executive Member for Access said: "North Yorkshire County Council is the leading local authority for the supply of superfast broadband and now people can see where it is coming to and start preparing.
"The Rural Development Programme for England award is very welcome indeed since it will give our SFNY programme a major boost in bringing superfast broadband to those communities which we have not reached yet. It is likely to raise coverage to 97 per cent of all properties in the county. We will announce details of the additional premises as soon as we can.
"High-quality digital infrastructure is essential for business success, for so many needs of households, for education and for health and social care. We do not intend to wait for the end of Phase 3 before beginning a fourth phase of broadband expansion in order to press on towards 100 per cent coverage, although value for money considerations will influence our decision-making in the late stages."
The existing SFNY contract with Openreach was recently extended under Phase 3 to provide coverage via Fibre-to-the-Premises (FTTP) to an additional 12,500 homes and businesses in the area including Scarborough and Whitby.
It seems a Phase 4 proposal is also underway so that a 100 per cent coverage target may be achieved.
The government's push for full fibre is very clear, especially with the aim to deliver greater FTTP coverage.