North West to receive broadband boost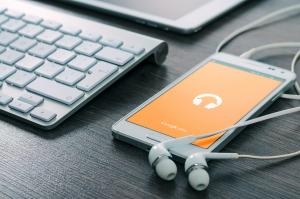 Openreach has announced a further broadband boost for 150,000 homes and businesses across the North West.
Target areas are Cumbria, Greater Manchester, Lancashire and Merseyside, and all are set to benefit from broadband speeds of up to 330 Mbps to boost reliability and pace of sharing and streaming content. It is anticipated the speeds will provide a bandwidth capable for a family of four to stream ultra HD or 4k quality movies or TV all at the same time.
Openreach's Director for Fibre Delivery in the North, Matthew Hemmings, said: "We are delighted to be upgrading our network and extending our ultrafast broadband reach to dozens of new locations across the UK, benefitting hundreds of thousands more homes and businesses. The amount people are doing online, often at the same time, is growing every year and the pace shows no sign of slowing. We understand people need to have a fast and reliable connection at home and at work, and our ultrafast broadband network is at the forefront of making that happen.
"Our engineers are working hard to extend the reach of our network as quickly as possible. We're building the infrastructure Britain needs to stay ahead in the global digital economy, and it's great that the North West is able to benefit from our early work."
Using a range of technologies, Openreach aims to make ultrafast broadband available to more than two million premises across the UK, and go even further.
Openreach has provided nearly 27.6 million homes and businesses in the UK access to their fibre network.
This announcement to boost speeds in the North West follows Openreach's earlier statement to upgrade ultrafast broadband in 81 locations; including Aintree, Blackpool, Dalton-in-Furness and Oldham.
To deliver the broadband boost, Openreach engineers will be building on existing high speed broadband networks across the region. More than 96 per cent of homes and businesses already have access to superfast broadband, which delivers speeds of 24 Mbps and above.