New areas revealed for ultrafast broadband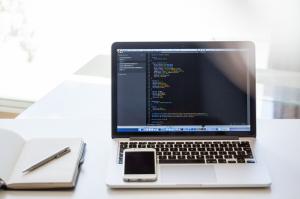 Openreach's November 2018 update has revealed that a further 81 new locations will benefit from the roll out of 330Mbps capable hybrid fibre G.fast internet connectivity. Termed "ultrafast broadband", the connection is expected to reach 5.7 million homes and businesses across the UK by March 2021 – the end of the financial year.
G.fast technology operates in a similar fashion to that of Fibre-to-the-Cabinet (FTTC/VDSL2) systems, and will act as a complement to Openreach's existing plans to roll out Gigabit capable Fibre-to-the-Premises (FTTP) technology.
FTTP is anticipated to extend to 10 million premises by 2025, but will not overlap with G.fast broadband so as to maximise overall coverage.
Amongst the 81 new locations are Blackpool, Dover, Greenwich, Northampton, Tranent (in the South East of Scotland), Waterloo and West Kensington. The new sites will result in an increase in service to a further 1 million premises on top of the current 1.29 million homes and businesses.
Openreach's managing director for strategic infrastructure development, Kim Mears, said: "Currently, the UK is a world leader in digital infrastructure and services, but as the digital revolution rushes forwards and the demand for data continues to grow, we need to make sure we stay ahead of the curve. That's why we're investing in faster, more reliable network infrastructure to facilitate all the activities we want to do now, and also those we haven't even dreamt of doing in ten years' time."
Although G.fast broadband is known to be relatively cheaper and easier to install in comparison to VDSL2, the technology coverage is considerably less due to its preference for shorter, copper wires.
As the roll out is a commercial initiative, the deployment will be kept to urban areas, but is unlikely to cover 100 per cent of all the locations listed. This is to maximise the expansion to premises without the assistance of public funding, and it is for this reason that rural areas will not benefit from the new technology.