London lags behind the rest of UK in connectivity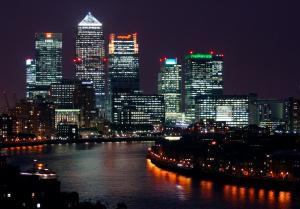 Research conducted by property consultancy Cluttons has suggested that London lags behind other UK and global cities in terms of good broadband connectivity to houses and businesses alike.
The study, which was carried out in conjunction with YouGov, further went on to note that internet speeds had the potential to influence our happiness in the home and office, and London's slow connectivity could therefore impact us negatively.
At present, London is ranked 30th out of 63 national cities in terms of the number of locations with ultrafast broadband coverage, but is in the bottom five for 4G connectivity. London also ranked second last within all major European Union cities for 4G in 2017.
Londoners want more. Seventy-three per cent of residents claim that connectivity factors a great deal when making decisions as to where to rent, and nearly 60 per cent said they would expect some sort of rental discount as compensation for poor home connectivity.
Head of Infrastructure at Cluttons, John Gravett said: "As London's property market becomes more competitive, it is important for landlords to think of their tenants as customers and offer them properties that meet current demand."
Businesses are also impacted by London's poor connectivity, with employees and managerial staff ranking broadband speeds as the fourth most important factor when choosing a location to set up their companies.
The study even suggested that well connected offices tend to perform better, with 79 per cent of those polled agreeing with the statement.
Gravett concluded: "It is increasingly important for landlords to consider the connectivity of a building to attract tenants, help businesses perform better, boost staff morale and ultimately, ensure that London is not left lagging behind other UK and global hubs.
"We believe connectivity is now a utility, not just a nice [thing] to have, and our research clearly shows that there is a commercial benefit to both commercial and residential landlords in prioritising it as such."