Government to boost Scunthorpe and North Lincolnshire with improved broadband connectivity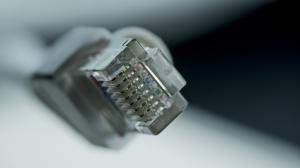 The Government, specifically the Department for Environment, Food and Rural Affairs, has granted the North Lincolnshire Council £1 million in a bid to improve the broadband internet speeds for businesses across Scunthorpe and North Lincolnshire.
Specifically, the funds will be put towards generating superfast broadband networks in industrial estates on the fringes of Scunthorpe, which has been identified as vital to boosting job opportunities in the area.
Leader of North Lincolnshire Council, Rob Waltham, said: "The Government has really listened to us and we have been able to secure a great chunk of money to help us to continue the delivery of even more improvements in local broadband.
"The industrial estates on the edge of Scunthorpe are important sites for job creation, so potentially a great proportion of this cash could be used to support major improvements in the area.
"The council is already keeping its promise by fulfilling existing improvements and now we can continue to deliver even more in North Lincolnshire."
The national government programme has brought superfast broadband to roughly 95 per cent of all homes and businesses in the region over the past six years. The additional funding will support the extension to the remaining 5 per cent of all premises in the area to access high-speed internet.
Cabinet member for connectivity Julie Reed, from the North Lincolnshire Council, commented: "The superfast broadband project has been a massive success in North Lincolnshire.
"The first two phases have provided around 95 per cent of properties with access to superfast broadband. We are now focusing on the remaining five per cent to provide them with access to faster broadband speeds.
"Delivering superfast broadband connectivity to businesses in rural areas will allow them to compete on a level playing field. It will also encourage new businesses, start-ups, and entrepreneurs in areas where employment opportunities are lower."