Faster and more reliable broadband speeds for Dorset schools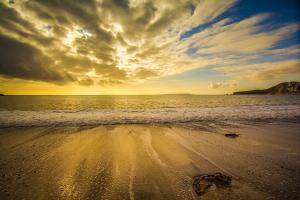 A fast and stable connection is critical to providing the best possible education for young people. A council-run initiative has provided schools in Dorset faster and more reliable broadband speeds with superfast broadband technology.
Superfast broadband has been around since 2010 and delivered predominantly through Fibre-to-the-Cabinet (FTTC) technology - part-fibre, part-copper and runs from the exchange to a street cabinet. Defined as having a download speed of 24 Mbps or more, superfast broadband is now available to 97 per cent of Dorset premises.
However, access to full-fibre networks in the region is only at 7 per cent. A full-fibre connection can deliver speeds greater than 1 gigabit per second.
So far, Superfast Dorset, in partnership with Openreach, has provided 84,000 homes and businesses with access to superfast broadband.
Dorset was chosen as the first area of the UK to utilise pilot funding from the Government's Local Full Fibre Network Scheme to provide full fibre connections to the county's schools.
Headteacher Jayne Browne said: "Even our younger children in the Reception class see IT as a link to supporting and enhancing their learning, whether learning through games or researching for information.
"All staff and children find the system less frustrating especially when a whole class are wanting to access the internet on our laptops or iPads.
"Overall the improved connection has supported many aspects of the school including our office systems such as registration and safeguarding. This has been important to Piddle Valley CE First School as we are so much more reliant on the internet these days."
A full-fibre connection is much more reliable than its copper counterpart and is also cheaper to maintain.
Plans are underway with Superfast Dorset to facilitate a further expansion of this pilot activity to more schools with Broadband Delivery UK, Department for Education and Dorset County Council.