EEF calls for 'reliable' internet connection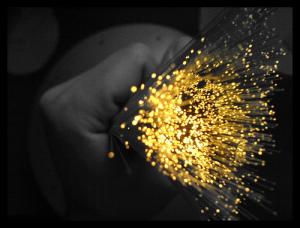 The Engineering Employers Federation (EEF), the UK's organisation for manufacturers, has stated in its recent report, that the UK government is focusing too much on offering high speeds and not taking into account the other important factors of broadband, such as reliability and cost.
The report finds that the EEF members main concerns for broadband are that the broadband is cost efficient, reliable and resilient, as well as being relatively future-proofed. While there are concerns about speed, it's not as important as others on the list.
According to the report, over six in 10 (62 per cent) plan to invest more in internet connections over the next five years. Over nine in 10 (91 per cent) say that a high-speed internet connection is just as important to their business as electricity and water. Broadband infrastructure is rated as the second highest priority for investment, behind that of motorways.
The report also highlights that due to the importance of speed, network availability, quality of and reliability of connections, leased lines have been identified as the best choice in meeting manufacturers demands. Over a third of manufacturers (34 per cent) have invested in a dedicated leased line connection.
Chris Richards, the senior business environment policy adviser at the EEF, said of the report: "Britain has clearly benefited from the move to faster broadband, which has transformed our economy. But there's still much more to be done. The legacy of focusing on speed has served its purpose, and it's now time to do a stocktake on what we need going forward.
"The UK needs a strategy to improve the reliability of our digital infrastructure through a much more pervasive fibre broadband rollout. We also need confidence that the government will stand behind that strategy to make sure it's delivered. The reality is that if we don't do this now, in five years' time, we won't be arguing about where we are in the international league tables — we won't even be in them."
hSo provides managed networks designed for business. To get an instant cost for a leased line at your location, visit our online leased line price checker.
(Image: Kainet)