Copper cables to be switched off to improve internet connectivity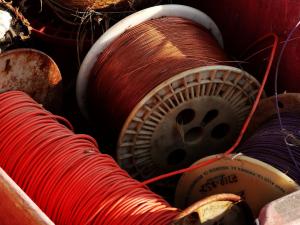 Chancellor of the Exchequer Philip Hammond has said the government will turn off copper phone lines across the UK in an attempt to urge telecommunication companies to boost rural broadband speeds.
He said that although a switch off date has not yet been decided, the government would intervene to pull through with the plans if a date is not set by industry leaders.
It is expected that this switch away from copper wires will finally give up to 20 million households with phone and internet connections access to superfast fibre broadband.
A report published by the National Infrastructure Commission (NIC) has recommended that copper wires be turned off in the next seven years, with the intention of rolling out superfast fibre internet speeds by 2033.
The NIC stated: "The Commission's judgement is that a national full fibre rollout programme should be put in place. This will provide fast, reliable broadband, improve connectivity in rural areas, and support 4G and 5G mobile coverage. However, it will take at least a decade to build."
Despite these well-intended plans to boost connectivity, it is suggested that the new broadband connectivity is likely to increase costs to households. Chief executive at Openreach, Clive Selley, said bills would rise by roughly £60 annually in order to facilitate the shift from copper wires to fibre broadband.
Regardless of this, a spokesperson for HM Treasury said: "The Chancellor has been clear that we must start thinking now about the switchover from copper to fibre to ensure UK infrastructure is fit for the future.
"We have set ambitious targets for all homes and businesses to be connected to world-leading full fibre broadband by 2033.
"We are considering a range of options to make that happen but have not taken any final decisions."
Hammond's bid to make a change from copper wires to fibre broadband signifies the importance of fast internet in today's society.