Cardiff and Glasgow to pilot ultrafast broadband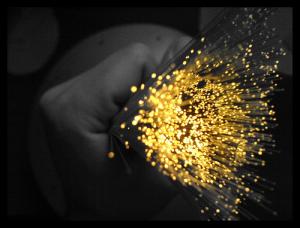 Whitchurch in Cardiff and Glasgow's suburbs have been selected as two of the 26 new locations across the UK to pilot the latest ultrafast broadband.
Residents in the areas will be among the first people in the UK to benefit from a new ultrafast broadband network currently being built by Openreach, which will pilot G.fast technology as part of a scheme to rollout ultrafast internet to 12 million homes and businesses by 2020.
The latest announcement will increase the number of homes or business premises taking part in the early stages of the rollout to more than 500,000, with figures set to rise further to one million by the end of the year.
As a result of the new broadband, users should experience download speeds of up to 330Mbps, around 10 times greater than the current UK average, providing the means to download the average two hour HD film in just 90 seconds.
Commenting on the announcement, Peter Bell, director for network solutions and operations for Openreach, added: "The UK is ahead of its major European neighbours when it comes to broadband and we're doing everything we can to anticipate and meet changing customer demands. The development of G.fast technology is a key part of moving the UK from superfast to ultrafast broadband speeds as quickly and efficiently as possible."
Early trials have already taking place across Cambridgeshire, Newcastle and South Wales, with other pilot locations added following initial success. Aside from Cardiff and Glasgow, the remaining 26 locations to receive early rollout include Bath Kingsmead, Brighton and Hove, Hammersmith, High Wycombe, Liverpool Central, Mansfield, Northern Birmingham, Portsmouth North End and Wandsworth.
(Image: Kainet)