Broadband speed first priority for business premises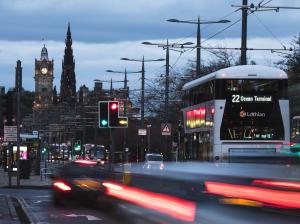 A study by Censuswide has revealed that two-thirds of Scotland's business chiefs first check broadband capability before even viewing commercial premises for rent. In fact, the research found more than nine in ten decision-makers for legal, finance and IT firms would not enter into a lease without checking connectivity first.
The importance of a reliable and speedy connection are at the forefront for the majority of decision makers.
Craig Watson, director at commercial property agent JLL in Edinburgh, commented: "Occupiers are increasingly being driven by technology and access to greater connectivity.
"From our experience across the regions, it is clear that broadband availability and speed is starting to become one of the most important factors when choosing an office, often ahead of the occupational cost."
The study highlights the importance of quality digital infrastructure to commercial businesses in Scotland and also showcases the 'postcode lottery' nature of finding premises with speed and reliability that are suitable for running a business in today's environment.
CityFibre's chief executive Greg Mesch said: "Businesses need to stay ahead of the competition, so the ability to adopt new technologies and thrive digitally is critical. Our economy runs on the internet, which makes connectivity as important as a prime location.
"However, decent connectivity is still patchy, which means UK businesses still cannot take it for granted.
"Commercial property developers have a role to play in bringing better connections to our businesses and helping to reverse the make-do-and-mend trend that has seen the nation fall to 35th place in global broadband speed rankings."
The study also found that 26 per cent of businesses could not run without internet access, and another 26 per cent required cloud access and other web-based systems and apps to conduct their business. Fifty-three per cent of companies experienced reduced productivity without internet access, and 42 per cent suffered business losses due to internet outages.