Broadband ads to be clearer from today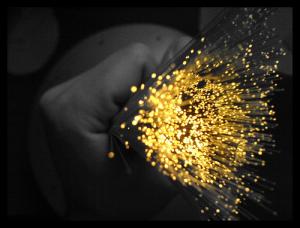 New rules forcing broadband companies to be clearer about the costs of their contracts in their advertising come into force today.
Suppliers will now have to show upfront and monthly costs without the line rental charge being separated.
The Advertising Standards Authority (ASA) said the new requirements mean businesses and individuals are less likely to be misled.
As of today, in their advertising broadband providers will be required to:
Show all-inclusive upfront and monthly costs without separating out line rental.
Give "greater prominence" to contract lengths and any post-discount pricing.
Give "greater prominence" to other costs, such as delivery fees and installation fees.
ASA chief executive Guy Parker said: "Broadband is a service we all take for granted. That's why some people can get frustrated when they sign up to a package after seeing an ad, only to find their bills are higher than expected.
"Our research found people are likely to be confused and misled by the fixed broadband price claims in ads they see and we've responded by tightening our approach. From today, we expect to see a change in how broadband providers advertise their prices. The effect should be a real positive difference in how consumers understand and engage with ads for broadband services."
The requirements come after research by the ASA and Ofcom found how pricing was presented in broadband advertising was "likely to confuse and mislead" people about the cost of broadband services. 81 per cent of people polled for the research couldn't correctly calculate the total cost of a broadband contract when asked to do so after viewing an advert.
hSo provides managed networks designed for businesses. To get an instant cost for a leased line at your location, visit our online leased line price checker.
(Image: Kainet)