Brighton found to have one of the highest broadband speeds in the UK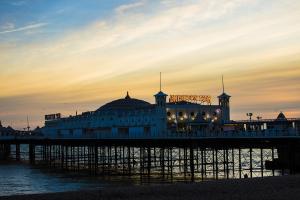 Figures from independent broadband guide Think Broadband show that Brighton and Hove have one of the highest rates of superfast broadband coverage in the UK, with the speed well above the Government target of 95 per cent and access has been provided to more than 99 per cent of homes and businesses.
The Government defines superfast broadband as a speed of more than 24Mbps.
Think Broadband editor Andrew Ferguson said: "The last few years have seen dramatic changes in the availability of superfast broadband across the UK, but for those still to see any improvements it won't feel like that at all.
"It is likely that households with more than two residents will increasingly find a 10Mbps connection annoyingly slow.
"The 1Mbps upload is looking even more dated," he added. "A five-minute cloud backup for a few pictures will make web browsing feel sluggish."
But it seems hundreds of homes and businesses are left without superfast download speeds of more than 30Mbps, which is the recommended speed needed for multiple internet users and certain streaming services.
Many broadband users also find the advertised speed does not live up to expectations.
An Ofcom spokesperson said: "Although nine in 10 UK homes can get superfast broadband, too many people and small businesses still struggle to get a decent connection - particularly in rural communities.
"So we're implementing the Government's plan for a right to request decent broadband, and making it quicker and easier for companies to lay faster, more reliable full-fibre broadband networks."
The Department for Digital, Culture, Media and Sport (DCMS) has found in a study that access to superfast broadband improves the overall local economy, reduces unemployment and increases productivity for businesses.
In fact, DCMS said that people with faster broadband appeared to have an improved wellbeing, compared to those with slower connections.