Best and worst places for broadband in the UK named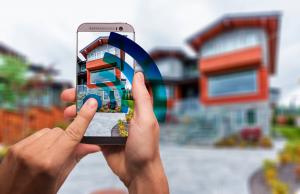 A new study from broadband comparison website Broadband Choices has revealed that Hull is the best place to live in the UK for access to top download speeds.
The average across the UK is estimated to be 54.2Mbps, with Hull achieving 87Mbps. This is almost four times as fast as the slowest city in the UK, which is Truro at just 23Mbps.
The study polled 2,115 homeowners in the UK and found that 69 per cent of those surveyed felt fast internet was a priority when choosing their home locations, over the quality of good schools and nurseries nearby.
A home communications expert at Broadband Choices, Mark Pocock, said: "Despite the research offering a useful snapshot of the UK, most British consumers only become aware of what broadband speeds they should be getting after they have signed up for a deal.
"But nowadays, broadband speeds are vitally important. The new Prime Minister, for example, recognised the importance of faster broadband speeds in his acceptance speech, and has pledged to deliver full-fibre broadband to every home in the UK by 2025."
Research also revealed that although the average speed was 54.2Mbps, only 33 per cent of all the places across the country actually benefitted from faster internet speeds. Additionally, rural areas are expected to have to wait much longer to access reliable internet speeds at all.
Pocock added: "To protect the productivity of the UK workforce, it's vital that we continue to put pressure on councils and the Government to achieve this goal. Indeed, of the four hundred UK council websites and Ofcom reports we looked at, in many areas those councils have failed to meet their own targets and hit their deadlines.
"All that said, households could make a significant impact on their speeds right now by shopping around for the best deals and knowing what speeds they are entitled to in the first place."