Swedish firm to expand broadband operations in the UK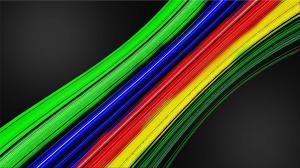 VXFIBER, Swedish fibre optic Fibre-to-the-Premises (FTTP) broadband network builder has announced plans to expand operations in the UK with the appointment of former manager of the South Yorkshire Broadband Programme, Natalie Ward, as their Regional Account Manager for the Midlands and North of England.
VXFIBER's Sales and Marketing Director, Richard Watts said: "The UK is in dire need of connectivity, specifically full-fibre connectivity, and as it stands it's falling behind the rest of Europe. We believe that local authorities are in an ideal position to drive the country towards greater connectivity, and are delighted to welcome Natalie to support the development of our regional operations.
"With her first-hand experience, Natalie brings the necessary expertise and understanding to guide local authorities on their journey, and develop long lasting partnerships."
The firm has already built a 1Gbps open access FTTP ISP network across Stoke-on-Trent in Staffordshire to cater for both homes and businesses.
VXFIBER has confirmed that there will be a focus on targeting greater connectivity to the Midlands and the North of England. Ward will lead the development of the new partnerships with local authorities and "build FTTP projects from the ground up".
Natalie Ward said: "Having spent the last eight years working in councils, I understand the difficulty and challenges they face in terms of connectivity. VXFIBER has developed a model that can really change things for the better. Now is the time for local authorities to start thinking of themselves as a commercial outfit that can take charge of their own digital destiny through an Open Access Model.
"I'm thrilled to have joined a company that is genuinely disrupting the market. Very exciting times ahead."
The network provider recently published a "Digital Masterplan" to assist local UK authorities to roll out similar infrastructures.
Although making gradual progress, VXFIBRE is still in its infancy and will need to prove that it can grow beyond its initial niche.