Need for better broadband connections in the South-West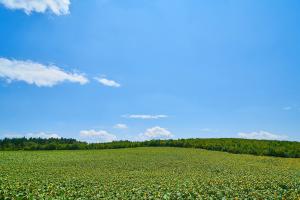 With key areas in agrarian, livestock and dairy production, the South-West of England contains a booming rural business economy. But it seems that the internet services are failing to keep up.
According to a study conducted by Somerset-based full fibre infrastructure provider TrueSpeed, the South-West has been found to be the region with the poorest internet connectivity in the whole of the UK.
The region is considered the furthest away from London and the study has found that there is a gap between the thriving rural economy and the facilities required to drive the business forward.
Evan Wienburg of TrueSpeed said: "Better broadband connectivity can kick-start the region's digital economy, boost productivity, improve work/life balance, and give more of our young people the opportunity to remain in the South West by taking advantage of the resultant boom in jobs."
With so much potential already, the rollout of strong broadband connections will do wonders for the region. According to the study, the demand for connectivity outweighs demand for other services like improved transportation or new roads.
The study found 40 per cent of respondents were of the view that better broadband connectivity would assist local businesses gain access to customers outside of the region, and 33 per cent said that better internet would help businesses to expand their recruitment drives.
Weinburg further commented: "We already have the technology to bring greater prosperity to this region and give our next generation of entrepreneurs the platform they need to compete with the rest of the country and further afield.
"We simply need local government to push a little harder to fast-track our digital future".
The positive effects of a greater broadband connection is clear for the region. The South-West is the provider of much of the UK's food and it is more important than ever to not leave them behind in this digital era of consumer communication.